"Tribe Champion" automatically leads here. For the Ermehn social position, go here.
Unknown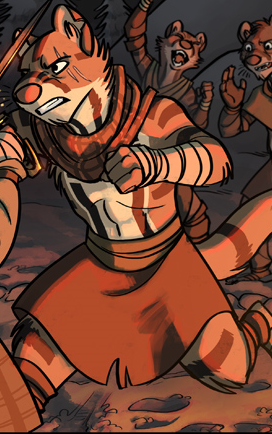 | | |
| --- | --- |
| Gender: | Male |
| Origin: | The Northern Wastes |
| Allegiance: | Feyn's Tribe |
| Occupation: | Warrior |
| Rank: | Tribe Champion |
| Weaponry: | Dagger |
| Status: | Deceased |
| Appearances: | Beyond the Western Deep |
The Tribe Champion was the leader of Feyn's Tribe[1] before he was killed by Hardin.[2]
Skills
The Champion was the finest warrior in his tribe.[3]
History
The champion publicly duels Hardin.[4] After a brief struggle, Hardin quickly gains the upper hand[5] and kills him.[6]
Description
Appearances
References
Ad blocker interference detected!
Wikia is a free-to-use site that makes money from advertising. We have a modified experience for viewers using ad blockers

Wikia is not accessible if you've made further modifications. Remove the custom ad blocker rule(s) and the page will load as expected.